We are a team of Dietitians and Nutritionist that LOVE what we do. With over 9 years of combined experience we want nothing more than to help you meet your goals. We specialize in culturally diverse diets as well as chronic condition management.
Especially interested in Culturally Diverse food intakes and Mindful Eating. Completed Bachelors in Human Nutrition (with Honours), Masters of Dietetic Practice and whilst working doing a PhD on the Indian Diet in Australia for those living with Diabetes.
Passionate about helping people and talk all things Nutrition! Small changes go a long way.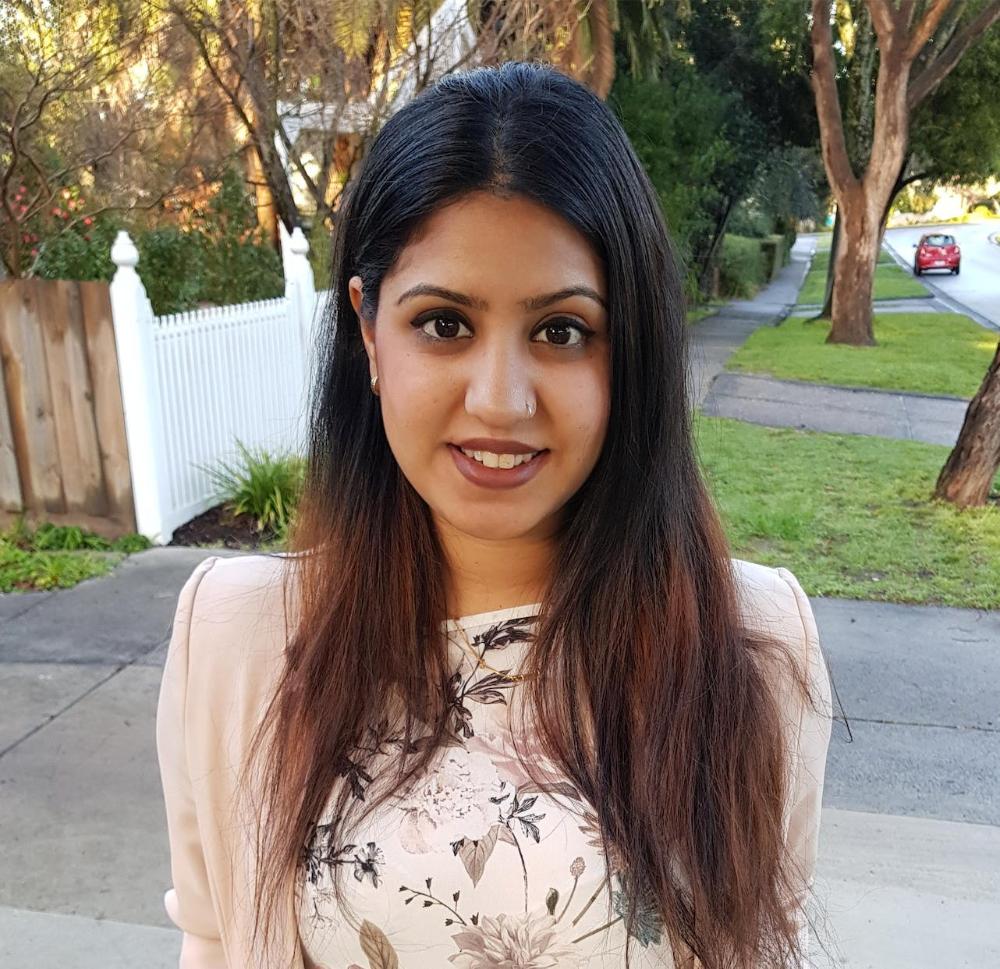 Priya is a Clinical Dietitian who has graduated with a Master of Nutrition and Dietetics from the University of Canberra. Priya has a great passion for wellness, where she is able to achieve her goals of promoting health and enhancing treatment by optimizing nutrition for her clients. She believes a few, simple changes in lifestyle, behaviour and diet can make a positive change in her clients goal and achieve great success. Her special interests include Chronic Disease Management, Weight Loss and Eating Disorders. Being able to speak in Hindi and Urdu, Priya also has an interest in culturally diverse diets. She has exceptional people skills and builds an excellent rapport with each of her clients.