This soup is a great way to warm up in Winter! Quick and easy all in one pot.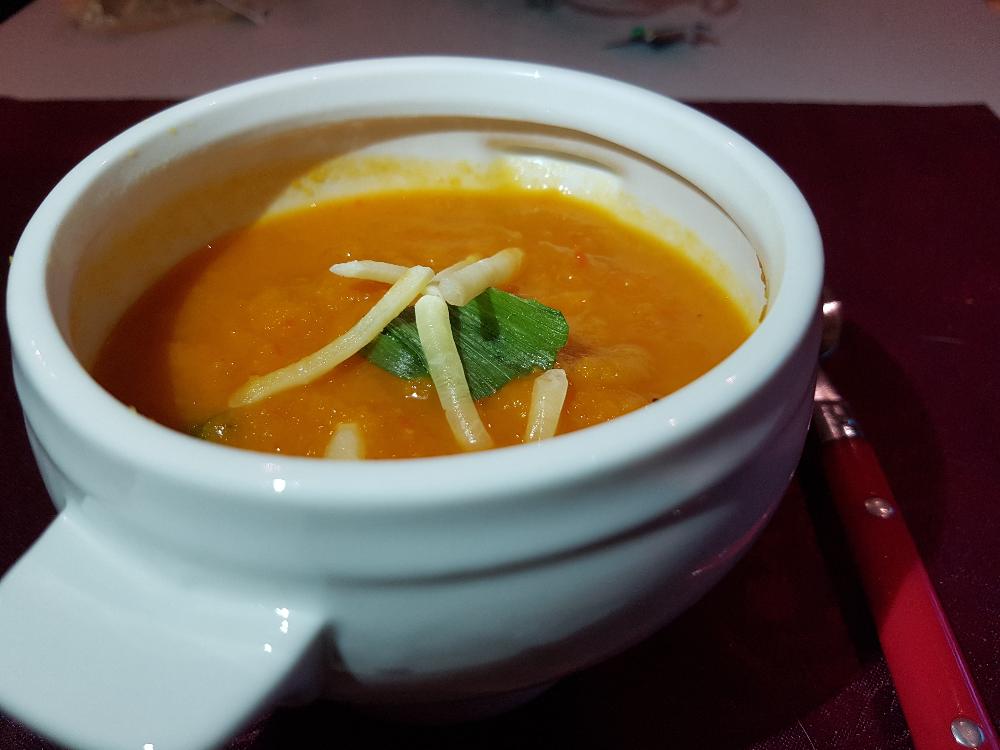 Pumpkin and vegetable soup
(Serves 4)
Ingredients:
1 small butternut pumpkin*
1 onion
1 garlic
1 red capsicum
1 tomato
1 carrot
Fresh or dried herbs (oregano, basil)
1/2 bunch spring onions
Pepper to taste
Extra virgin olive oil
*Optional: salt reduced vegetable stock 2 cubes
Water
Method:
1. Roughly chop pumpkin, onion, carrot and garlic (peel skin off).
2. Drizzle olive oil and place in oven at 200 degrees. Allow to soften.
3. In a pot add 5 cups of water and stock.
4. Add tomato and capsicum in the hot water.
5. Once roasted vegetables have softened, add them in the pot.
6. Bring to the boil.
7. If looking for a smooth consistency, use a stick blender otherwise leave at desired consistency.
8. Season to liking with herbs and pepper.
*Note: It is easier to peel skin off pumpkin after it has been softened in the oven. Be sure to cool down enough so you don't burn your fingers!
*Find more recipes like this in our 6 week guide*